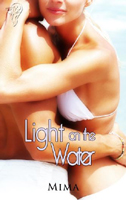 BUY
BUY AUDIO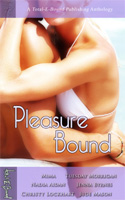 BUY ANTHOLOGY
EXCERPT & REVIEWS
Light on the Water
also appearing in the anthology Pleasure Bound
When Sid was twenty-two, a summer storm took her. And then a merman brought her back. Not content with his decision, she dedicates herself to finding him again, ruthlessly exploring the waters of Bermuda. He's the most beautiful thing she's ever seen, and every inch of her sings "yes" in his presence. When she finds him again, her battle has just begun. For matches between their peoples do not often end happily...
Featured Review:
ParaNormalRomance (Silver Winters)

"This story is not the sweet romance where a magic wand is waved and everything's all right ... I like that Sid knew what she wanted and she had the guts to go and fight for it."